Who is Rokabear?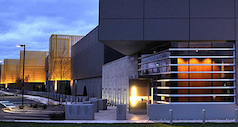 Founded in 2010, Rokabear provides infrastructure services including Datacenter Colocation, Dedicated Servers, Virtual Office, Virtual Private Servers, IP Transit, and MPLS services across a footprint of three datacenters in the United States and Europe. Rokabear currently operates two regionally optimized Autonomous Systems (AS54876 and AS62234). Built from the ground up by recognized leaders in the hosting and security industries, Rokabear is uniquely suited to scale operations for businesses ranging from startups to the Fortune 100.
Our Philosophy
Rokabear LLC is dedicated to the idea that hosting should be flexible without being overcomplicated. In hosting, one size does not fit all, and different people and organizations have different requirements. Our offerings focus on users having the ability to control their own systems, compile their own kernel modules and run their systems their way.
At Rokabear, we value our reputation for performance, stability, and reliability and know these values instill confidence in our customers. We are in continuous pursuit of new and better methods and technology for our customers needs. In short, we love hosting and everything about it!
The Origins of Our Name
We often get asked about the name and mascot for Rokabear. Roka is an all white German Shepherd dog the founder rescued from a shelter, only hours before his time was up. Roka was malnourished, dirty and terrified but instantly bonded with Rokabear's founder.
Roka's original name was Blizzard. To give him a new beginning, his new family chose the name Roka. Roka is a Japanese word meaning white crest of the wave. The name represents Roka's coat color and the beginning of his new life; Roka's nickname is Rokabear.
In a stable and encouraging environment, Roka has become a healthy and happy dog. At Rokabear, we focus on creating a stable environment and guiding clients toward hosting their way, being flexible to their needs. If and when customers need our help, Rokabear is there, ready to take on any necessary challenges to ensure our customers' success.